Moving out from home can be quite a daunting experience but also, so exciting! It's the first step to getting some well earned independence and the beginning of some great memories that are about to be made.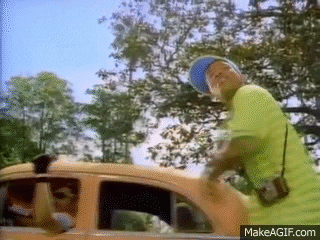 Like most prospective students, they won't have a clue of what to pack or bring with them to uni. Some might forget everything, some might want to bring the whole world with them. Fear not, I've already made the mistake of packing too little and being hungry within my first week with just my bedding and laptop to my name. Here's a little basic checklist that I made so you lucky people can download and use it as a reference of what to bring !
First of all, say hi to your flatmates! You're going to be living with them for most part of the year so do not be afraid to get to know them. Organise a little get to know me session but make it fun with some card games and some drinks. They may be just as shy as you because essentially you're all in the same boat.


Leave your door slightly open to make yourself more welcoming, you never know you might end up making some friends for life.
In terms of kitchen stuff, Aston already provides you with a toaster, mop, bucket, iron, ironing board with plenty of cupboard space, so that can be checked off your list not that it matters lol. Just make sure you bring two of everything or you could manage on plastic cutlery, plates and cups if you want to avoid washing up for the whole year!
Make sure you pack some food with you for the first week so you can get yourself together. There's nothing worse than going on a night out during Freshers, spend all your money and coming back to an empty to cupboard 🙁 You can get some groceries from the nearby Tesco (on campus) or B&M for very reasonable prices just to get you going in the first few weeks.
There will come a time when you end up spending a LOT of time in your room so try and make it as cosy as possible but also an environment where you can be productive in. You can have some fun and be creative! You can recycle old jam jars and use them for anything such as makeup brush holders to a pen and pencil jar. Or you can just put the odd bits and bobs in there. Don't forget the essentials such as the cables for your laptop and your chargers. Especially if you're coming from a far away city that would be the LAST thing you want to forget. Trust me.
Here are some pictures from my first week of Aston!
Looking very excited to start! (I was actually really confused at what was going on, this day was so hectic!)
One of our first night's out with my flatmate (who is now one of my good friends) Josie!
My not too impressive uni room, it got prettier with time… promise !
Enjoy #AstonFreshers and don't forget to say #HelloAstonUni to us on social media!