Birmingham! The UK's second city. Being a historically industrial city, not many people think of Birmingham when they think "fun" or "culture". Well I beg to differ! After 3 years of living in good old Brum, I've grown to love the place and there really are some amazing places to see and things to do.
1.Take a walk along the canals

Did you know that Birmingham has more canals than Venice? Bet you didn't. Brum has 35 miles of canals and waterways whereas Venice only has a measly 26. HA! The seemingly endless network of canals is an amazing place to have a meandering stroll, get lost in your own thoughts, take amazing pictures or even stop for a drink or two at one of the many bars and pubs that line the canals.
2. Dive into the amazing world of street food at Digbeth Dining Club 🌭
Brum's very own award-winning Digbeth Dining Club is open from 4pm until late every Friday and Saturday. If you love food (and who doesn't?), this is THE place to be. There's always a wide variety of food on offer, from crepes and waffles to burgers and hot dogs, this place has got it all!
3. Watch a movie at the Electric Cinema 🎥

The Electric Cinema is the oldest working cinema in the UK and boasts sofas, armchairs, a bar and waiter service. They show a mixture of mainstream, independent, foreign and classic films so there's something for everyone's taste. Not going to lie, it's a fair bit pricier than your standard cinema ticket but it's a great place to go for special occasions (date nights, girls' nights, birthdays, etc).
4. Drink out of a bathtub at Jekyll and Hyde 🛁
This is arguably the quirkiest bar in Brum with it's Victorian facade and Alice in Wonderland-like decor. It's also gin heaven! No, seriously, it has a Victorian gin parlour on the 1st floor and is home to over 80 different types of gin from all over the globe.
Don't worry if gin isn't your thing though, they have an array of cocktails with many of their creations have unique twists with flavours such as love hearts and strawberry laces. Sharers are served in watering cans, bowler hats, teapots and even bathtubs! Why drink out of a boring old glass when you can drink out if a tub!?
5. Check out Birmingham's amazing street art 🎨

Forget Bristol and forget Banksy! Why bother with them when Birmingham is a labyrinth of urban street art? The streets and alleys of Digbeth are lined with amazing works of art for you to marvel at. Take a walk around the former hub of industrial Birmingham and be inspired! 😮
6. Rag Market 🛍
Ah, the Rag Market. Home to over 350 stalls and 17 shops, this market is jam-packed with all sorts of different goods. The Rag prides itself on its eclectic mix of the latest fashions, quirky bits and pieces, gifts and even household goods! It's especially renowned for the variety of fabrics and material it offers. However, forget that, all YOU need to know is that this is one of the best places in Brum to go fancy dress hunting. 🎩
7. Cadbury World 🍫
Come with me and you'll be in a world of pure imagination… okay, so maybe I'm exaggerating a little. This isn't exactly Willy Wonka's chocolate factory, but it's still a day of fun and wonderment! Who wouldn't want to relive their childhood again, even if it's just for a day? Also, CHOCOLATE! 😍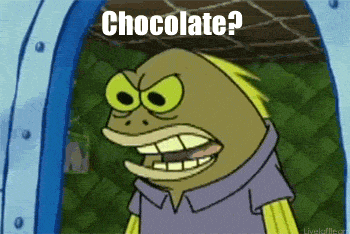 8. Birmingham Back to Backs ⏪

Are you a history buff? Do you watch Peaky Blinders? If your answer to either of these questions is yes, this one's for you! The Back to Backs are a restored, atmospheric 19th-century courtyard of working Brummie's houses. This is a great opportunity to step back in time and see how people lived back in the day.
9. Bullring 🐂
Arguably Birmingham's most iconic building, the Bullring Shopping Centre is a shopaholic's dream come true. With over 160 shops ranging from high street fashion (Topshop, River Island, Forever 21) to designer brands (Michael Kors, Hugo Boss, Tommy Hilfiger), there's something for everyone. There are also many restaurants, which include a broad range of cuisine, to tickle your tastebuds.
10. Birmingham Museum 🖼️
If you're yearning for a bit of history and refined culture after countless nights out on Broad Street, Birmingham Museum and Art Gallery in Chamberlain Square is open 7 days a week all for your viewing pleasure.
Here you'll find the world's largest collection of Pre-Raphaelite art, local history collections as well as art and relics spanning seven centuries of European and world history and culture (including Greek, Roman and Ancient Egyptian). Plus, it's free!