University is a debt trap. You'll be paying off that student loan well after you've retired. And the best of it, you won't even be able to land a job after you graduate. Sound familiar? Don't be taken in by popular myths on the cost of going to university. If you're worried you won't be able to afford higher education, allow me to debunk some of the common misconceptions around student finance…
1. You have to pay up front
No. Believe it or not most people appreciate that students likely won't be able to pull out a roll of 9k from their pockets to pay for their tuition fees like some sort of 20s gangster. The Student Loans Company (SLC) has been supporting students – and when I say support, I mean pay for – university tuition fees since they were introduced. That's right, the SLC pays your university of choice directly, under the agreement you will repay this loan over time. But there's more good news…
2. You'll be in debt up to your eyeballs
Ah, this is popular one isn't it? But guess what, it's another whopper. Yes, you take out a loan to cover your tuition fees with the expectation you will repay this after graduating, but the notion of debt collectors knocking on the door the minute you hand in your dissertation is poppycock. In fact, students shouldn't think of incurring a debt at all – and that's not just wishful thinking.
Student loans essentially work as a graduate tax, that is upon graduation (and only once employed) a small cut of your earnings will automatically be taken out of your salary and go towards paying off your tuition fee loan. The size of the cut depends on the size of the salary – the higher your income the higher the cut, makes sense no?
This means for all you finance grads earning £100,000 before you've even learned how to do up your tie, you could very well pay off your student 'debt' by the age of 30. But fear not art history students, you don't have to pay a penny until you're earning more than 21k. If you never earn that, you never pay. If you earn that for a few years and then fall on hard times, you make repayments during the time you're bringing in the dough and stop again when you're not. Clever eh?
3. You'll still be paying off your tuition fees as a pensioner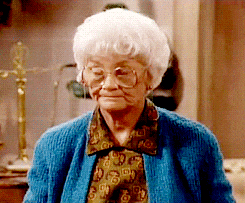 False. Again. If you don't pay off your student debt within thirty years of graduating, whatever is remaining (that could be all of it) gets wiped. That's 100% voided. Obliterated. No more… Kapisch?
4. You can't afford to move away for university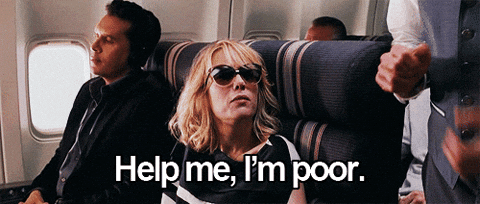 Oh they keep coming don't they? Also not true. Admittedly, moving away for university will incur more costs. Accommodation, food, décor for the new digs… you get the idea. But there is further support for students in the form of maintenance loans. These are additional SLC loans, separate from your tuition fee borrowing and based on household income. The lower your household income the higher the maintenance loan you will be eligible for, with an extra London allowance for those students uprooting to the big smoke. These are also repayable, but work much the same way as the tuition fee loans.
5. You won't get a job after graduating
As for the employment prospects of new graduates, statistics repeatedly show that candidates who went to university are more likely to secure a job and a higher level of earnings than those who didn't. Of course, this is subject to a range of factors and gaining tangible experience in the workplace while studying should be at the very top of students' to-do lists but, generally speaking, going to university improves employability.
More info on the above – probably in a slightly less cynical tone – can be found on the official SLC website. You should probably check that out.