Let's face it, packing is one of the biggest evils in the world. Nobody enjoys it but we all have to do it. And packing for uni? Yeah, it's the worst. You don't want to overpack – student rooms aren't exactly known for having loads of storage space. You also don't want to under-pack – nobody wants to be caught without their pants on (literally and figuratively). So what do you do?! Have no fear, Kim is here! To save you from a week of misery and embarrassment, here's my list of the 10 things you absolutely MUST bring to uni.
1. Phone charger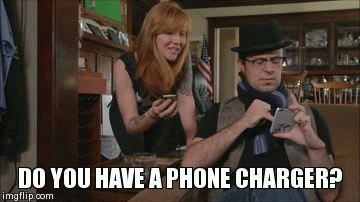 Now this goes without saying, but your charger is essential! You, like most students, will have everything, from your Freshers Week schedule to your student accommodation details, saved on your phone so not having a charger to keep it fully juiced would be a complete nightmare. It'll probably take at least a few days for you to get mum to send you your charger or drag yourself to town and get a new one, and you don't want to be that annoying flatmate who keeps asking to borrow chargers do you? Also, how are you going to text the cute guy you met at the Students' Union last night if your phone's dead?
2. Comfy bedding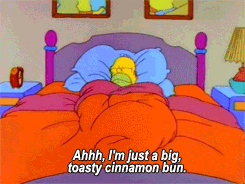 Nobody wants to go shopping for sheets at John Lewis on their first day of Freshers, do they? Make sure you bring your comfiest bedding to uni, you'll need it after a hard night's partying. Pillows, a duvet, duvet covers and fitted sheets should do the trick. It's a good idea to bring at least two sets of bedding to keep you nice and comfy until laundry day.
3. Posters and pictures
Student accommodation can be pretty drab, so what better way to liven up your room than with putting up your favourite posters and pictures? You will inevitably end up spending a lot of time in your room so get creative and spruce it up! Put up posters of your favourite band or TV show and frame pictures of your family/BFFs. They'll be a welcome sight when you start feeling that little twinge of homesickness.
4. Loo roll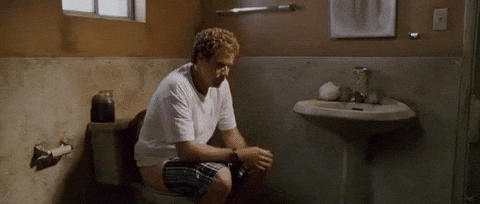 The Tesco on campus will be extremely busy during the first week of uni. Do you really want to wait in a 20 minute queue for loo roll when you're desperate for release?
5. Doorstop
A doorstop will come in handy on moving day because you're not going to want the bother of the door slamming in your face when your hands are full. Also, if you don't want to end up alone and friendless in your flat, a doorstop is your ticket to success. An open door is basically an open invitation to your flatmates to pop their heads round the door and say hi!
6. Laptop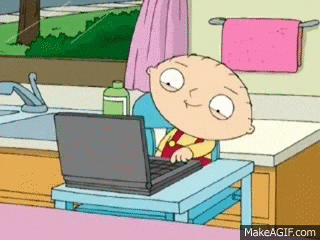 Even if you prefer writing notes by hand in lectures, you will definitely still need a laptop. The library and study areas are of course, equipped with computers for your use, but having your own laptop will make it so much easier when you need to catch up on lectures on Aston Replay in the comfort of your own room or smash out the essay that's due tomorrow morning. If you're still in doubt, ask yourself – How else are you going to Skype your dog when you miss him/her?
7. Kitchen essentials
I know you're probably no Gordon Ramsay, but you're still going to have to cook some meals for yourself at some point (probably when you've gone into your overdraft). Eating out and getting takeaways add up quickly so make sure you have the essential utensils you'll need to cook a simple meal. The variety and range of kitchenware supplied will differ according to where you decide to live, so check with your accommodation before deciding what to bring.
8. Your favourite book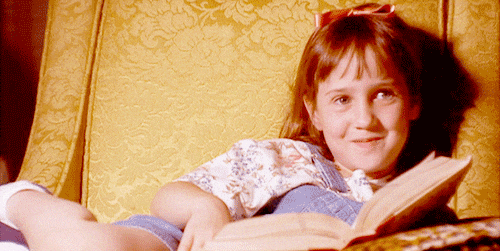 There will be days when all you want to do is curl up with your fluffy blanket, a cup of tea and your favourite book (a.k.a Harry Potter). It's amazing how your favourite book can lift your spirits when you've had a bad day and just want to forget everything for a little while.
9. Food for the first few days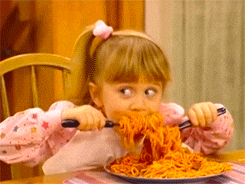 Yes, I know that Tesco is a 2 minute walk away but it's a good idea to have some food to tide you through the first few days at uni because – 1) Tesco will be busy and 2) Do you really want to waste any of your precious time of Freshers Week doing something as mundane as grocery shopping? Take heed of my advice or you'll regret it after coming home from a night out at Pryzm to bare cupboards and an empty fridge.
10. Desk lamp
I don't think this one needs much explanation. You need light to see.