Brum is full of a mix of food diversity, including burritos🇲🇽. You can do anything with a burrito; cuddle🤗, cradle👐, eat🍴.
If you say you don't like them then you're a liar. Here are my four favourite places for the best cuisine money can buy.
1. Mission Burrito
One of my favourite places to go on a Wednesday is Mission. Student Wednesday give 30% off their meal with a student ID🤑. That alone is enough to give it a try – if you like your fillings to be juicy then this is your place. The burrito is often dripping but it is worth it.
2. Wrapchic 🇮🇳
If you have had one too many Mexicans in your time then you have Wrapchic. It's a place tucked away in the corner of the Bullring and offers an alternative to your standard Mexican restaurant.
Offering a "No Fry Policy"🙅, you can expect to find Indian street food flavour trapped in Mexican style.
They also offer a variety of options for vegetarians compared to just vegetables, like most other restaurants.
These burritos are completely different to your standard Mexican burritos. Seriously, you can tell the difference in the first bite😍.
3. Tortilla
If you're arriving in Birmingham for the first time, there is nobetter way to start your experience than grabbing a burrito at Grand Central.
Possibly my most visited burrito due to the location. Bonus points for offering 10% student discount all year round💸!
Staff are lovely, food is reasonable and with free WiFi📡 you can even do work, get a burrito and be happy at the same time.
4. Habanero's
On the outer edge of Pigeon Park is a food van which does the best burritos, 9 times out of 10🤤. Don't let the the fact there is no seating area, student discount or Wi-Fi put you off, if you just want a quality burrito Habvan is your best bet.
Half the time I can't even finish mine. They are generous with their portions, which means they run out of fillings quite often so try to beat the lunch queue if you give it a try.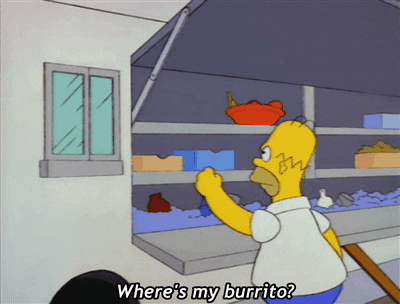 If you want to try a challenge, the Habanero XXX sauce is so hot you can only get it upon request. I'd say give it a try but a burrito is to be enjoyed, not played with🌶️🔥.