It's freshers' week. Uni is buzzing with events, society fayres… and the faint whiff of vodka. It's the start of a new year. A week-long booze fest to celebrate the arrival of all the new faces on campus. Then comes that awkward moment when you realise, you're not one of them anymore.
You're a second year.
The honeymoon period is finally over. Grades now count towards your final degree. Your own freshers' week is nothing more than a distant, somewhat blurred, memory.
But fear not. If you're getting the second year blues, here are a few things you should remember as you get ready to kick off the new term because there's plenty to look forward to…
You know the territory.
A year older really can mean a year wiser on campus. No longer do you need to scour the city for the best bars, walk the length of Birmingham as you attempt to figure out where your next seminar is, or worry about that time that underground society you joined turned out to be a cult…
No, you've marked your territory in student halls and there's no way Fiona the first year is nicking the last of your cottage cheese.
You know who your mates are.
If there's one fear that haunts the back of all freshers' minds, it's the familiar question of how to make friends early doors. For them, it's like the first day of school all over again.
But you're a second year now. You've served your time hot-desking in lectures trying to work out which motley crew to sit by next, suffered the less than scintillating talk of every man and his dog in your quest for true friendship and discovered that your new BFF from last night's UV party is actually a lot less interesting minus the three bottles of wine you shared at pre-drinks.
You know who your friends are now. You'll see a lot more of them when you're back on campus.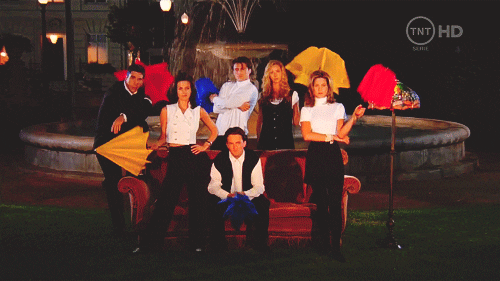 You can enjoy a night in watching Netflix in your jammies and there's nothing anyone can do about it.
In second year, you no longer have to be a 'yes-man'. Gone are the days of following the flock to each and every bar crawl for fear of being judged. You don't have to complete all the god-forsaken initiation rituals anymore. You certainly don't have to down a campus-made cocktail which appears to be a concoction of vodka, Malibu, a bag of Haribo Starmix and half a loaf of bread.
Sure, you can party with the best of them when you want to. But you can also take a well-deserved bath, settle in with a hot chocolate and binge watch Victoria on ITV.
Bask in this newfound empowerment. Because, you're a second year now and you can.
Placement
So the scariest thing about second year is grades, right? They're actually going towards something now and university all just got a little bit real. But it's hardly the same chunk of your degree as final year and you're a long way off the D-word (dissertation) yet.
Let's face it, if you're studying at Aston you're probably going to take a placement and you'd be right to. Speaking from personal experience, my placement year was the best 12 months I've ever spent and second year was when I got my ducks in a row. Polish up your CV, be proactive and make the most of the support available to help you find the placement that's right for you.
.
Re-freshers
Ok so what have we learned? You're not a first year anymore. But that doesn't mean you can't gatecrash the freshers' festivities this time around.
Think of it as re-freshers if you will. You might feel like the old guy at the party and it might seem a bit sad trying to relive your own freshers' glory days, but just remember you're a level up on the campus hierarchy now. No one's going to question you.