Let's get straight to the point guys, British food is good. Fish and chips, bangers and mash, Sunday roasts, pies, English breakfasts – what's not to like? But if you're an international student like me, there comes an inevitable point in life where all you want is some good old comfort food from home (usually in the form of a hot steaming bowl of rice 🍚 or noodles 🍜)! Now this is where I come in, I'm a self-proclaimed food aficionado and this is my guide to the best places in Brum to get a taste of home.
Ah, Malaysia! The absolute best country in the world for food that will tickle your tastebuds. (Yes, I'm from Malaysia. No, I'm not biased) All jokes aside, Malaysian food is amazing and the best place for Malaysian food in Brum is none other than Malaysian Delight! The uniqueness of Malaysian food comes from the fact that Malaysian cuisine draws from different traditions and cooking practices of its multiethnic population, and plays with the different flavours and tastes of different ethnic groups fusing together to result in an explosion of flavour!
Kim's pick – Beef rendang
An award winning Thai restaurant with locations in the city centre, Harborne and Moseley, Sabai Sabai has become a firm favourite with Brummies with a taste for Thai cuisine. Sabai Sabai, which loosely translates to relax and chill, is the perfect place to do just that.
Kim's pick – Beef short ribs braised in massaman curry
Fancy a steaming hot bowl of pho? Miss Vietnam is the way to go.
Kim's pick – Pho (Duhh)
4. China/Hong Kong – Chung Ying
A Chinatown powerhouse, Chung Ying is regarded by many as the best dim sum place in Brimingham. Dim sum is a style of Cantonese cuisine typified by small bite-sized portions of food. Now before you scoff at the modest portion sizes, keep in mind that small portions mean more room in your tummy to try a variety of different dishes and flavours while sharing with family and friends! With over 100 types of dim sum on offer, you're sure to find something you like at Chung Ying!
Kim's pick: Crispy king prawn dumplings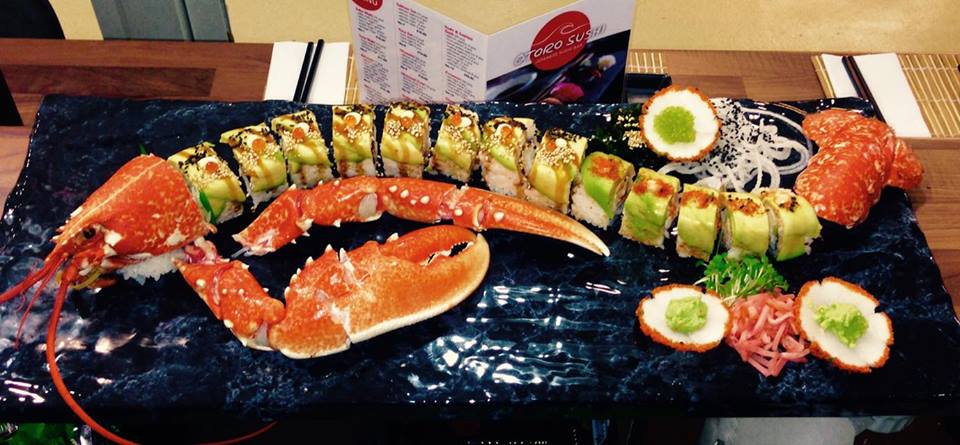 Tucked away in a little corner of the Bullring Indoor Market, this unassuming little stall is truly a hidden gem. Serving up the freshest sushi in Brum, their master sushi chef slices, rolls and serves up sushi right in front of your very eyes!
Kim's pick: Ask the chef for recommendations!
This Korean restaurant in the heart of Chinatown specialises in Korean barbecue! Offering a wide range of fresh Korean chef-prepared dishes, traditional chargrilled meats and delicious banchan (side dishes), this is a must for foodies out there. Feeling adventurous? You can even grill your own meats at your very own table!
Kim's pick: Barbecue beef